Welcome to MIPCO Meeting Room
I am in the meeting room, and
I want to communicate over TEAMS using the tablet only - Scheduled meeting.
Using Outlook on your computer plan, send a meeting invite to the required room ID: VMRS91@engie.com (Abu Dhabi) AND/OR FTUY62@engie.com (Mirfa) and include other participants.
It takes a few minutes for the meeting room to accept/reject the meeting based on room availability.
Using the TV remote turn ON the TV.
Using the Projector remote, turn ON the projector and press the INPUT button and confirm if the input is selected as Video.Bar.Poly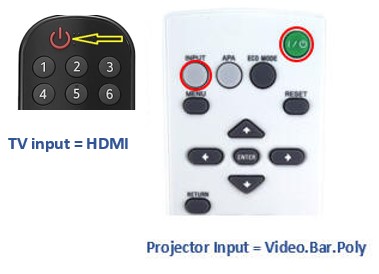 At the meeting start time, click 'Join' on the tablet screen.
Other meeting members will see you connected from
ROOM-AE-MIPCO-AUH-MIRFA (from AD Room)
or
ROOM-AE-MIPCO-SITE-MIRFA-UAE (from Mirfa Room)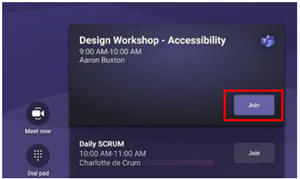 Make sure the microphone on the table is not mute. Press the button on the spider microphone device to toggle between ON and MUTE