Welcome to MIPCO Meeting Room
I am in the meeting room, and
I want to communicate over TEAMS using the tablet only without a prior meeting planned.
For Audio only call turning the Projector and TV is not required.
For the Audio/Video call turn the TV and Projector ON.
Using the TV remote turn ON the TV.
Using the Projector remote, turn ON the projector and press the INPUT button and confirm if the input is selected as Video.Bar.Poly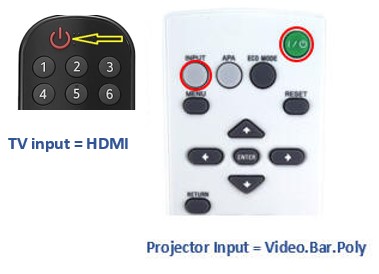 If the room is free and no other call is planned/accepted by the TEAMS room resources (no meeting card is displayed on the tablet screen)
On the tablet screen click 'MEET NOW'
Search for the person's name and Call. You may add more persons during an ongoing call.
The call receiver will see the caller's name as
ROOM-AE-MIPCO-AUH-MIRFA (from AD Room)
or
ROOM-AE-MIPCO-SITE-MIRFA-UAE (from Mirfa Room)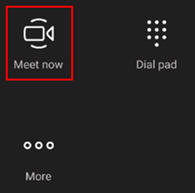 Make sure the microphone on the table is not mute. Press the button on the spider microphone device to toggle between ON and MUTE